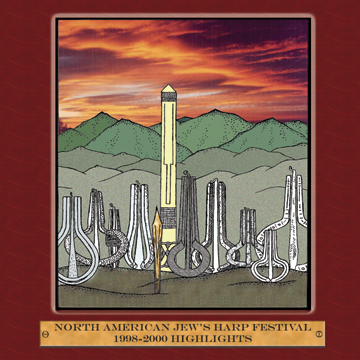 North American Jew's Harp Festival
1998-2000 Highlights
Compact Disc - DBS-2707- US$ 12.00 ea.
The North American
Jew's Harp Festival is . . .
musicians from Australia, Austria, Hungary, the Netherlands, and the United States playing traditional, original, improvisational, and uncategorizable music on Jew's harp, dumbek, bhodran, Clackamore, cigar box fiddle, mandolin, harmonica, random pieces of wood, and more.
There's nothing else like the
North American Jew's Harp Festival.
A quality recording! You won't believe it was recorded live.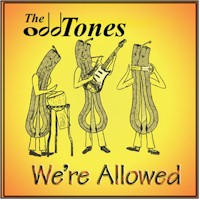 Listen to some cuts
"We're Allowed"
The OddTones
Compact Disc - DBS-2204 - US$ 12.00 ea.
Over 55 minutes of OddTone Sound
WAYLAND HARMAN: trumps - micro A and others, mouthbow, clackamore, ashiko (african drum), piano, didjeridu (didj), kalimba.
MARK POSS: trumps, kubing, djembe (another african drum), hand claps, vocals, lyrics, throat singing, cymbals, finger cymbals, rainstick, clackamore, guiro, trap set.
MICHAEL BRUESCH: electric and acoustic guitars, mandolin, vocals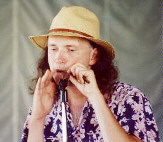 Listen to some cuts
"Bumblebees Can't Fly"
Gordon Frazier
Compact Disc - US$ 10.00 ea.
OUT OF STOCK

American jawharpist and editor of the journal Pluck, Gordon Frazier released this ambitious collection of Jew's harp music in 1993. On it you can hear several types of Jew's harps from around the world including: Kumbing, Genggong, Khomus, Austrian Maultrommel and Italian Scacciapensieri, as well as steel 'harps from the US.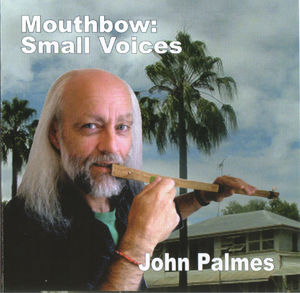 "Mouthbow: Small Voices"
John Palmes
Compact Disc - US$ 15.00 ea.
John Palmes, a salmon fisherman and folk musician from Juneau, Alaska, is a friend of ours and has hosted many Mouthbow workshops at the North American Jew's Harp Festival over the past several years. We are proud to stock his unique CD and further promote all types of Mouthbow music. This CD was reviewed on NPR's "All Things Considered".

Listen to some cuts
"Mouthing Off"
with Wayland Harman
Cassette Tape US$ 5.00 ea.
An eclectic collection featuring Mouth Cavity instruments: Clackamore, Didjeridu, Jew's Harp, Kubing and MouthBow. Wayland Harman is a columnist for the Jew's Harp Guild newsletter the Pluck-n-Post, instrument inventor, and former Emcee of the North American Jew's Harp Festival. This 1997 release shows off the unique sounds of these unusual instruments.